Asahi Aero Malaysia has a three principal pillar of the company structure which are "Quality ", "Certification" and "Environment Initiative".
Quality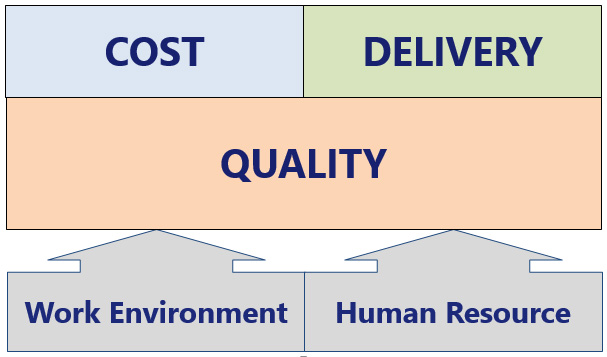 Our quality assure from the 45years experience of special process business in aerospace industry at Asahi Kinzoku Kogyo Japan.
Quality is always comes first by implementing the establishment of a manufacturing environment and development of human resources, to provide a product that is trusted by customers.
Certification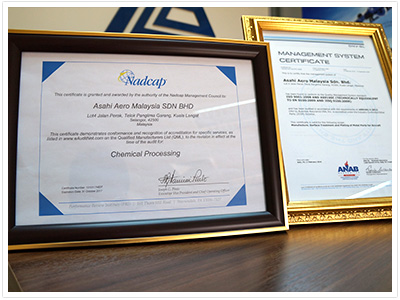 Nadcap (Chemical Processing)AS9100

Our parent company of Asahi Kinzoku Kogyo Japan become a Boeing approval supplier from 1976. Since then they expanded their capabilities and obtained more then 50 kinds of Special Process. Also they obtained Nadcap first in Japan in 2004.
Asahi Aero Malaysia based on their knowledge and experience to obtain many variation of approvals and contribute to accelerate aerospace industry in asia region.
Environment Initiatives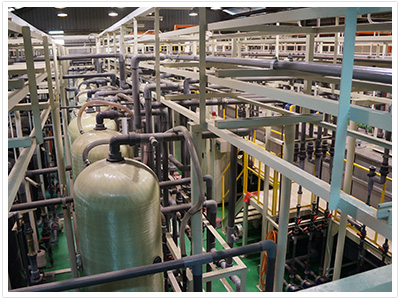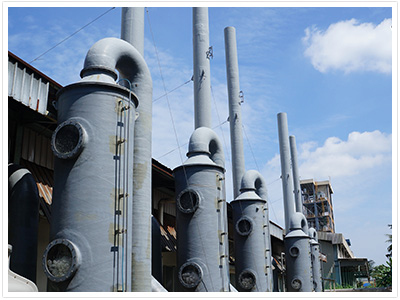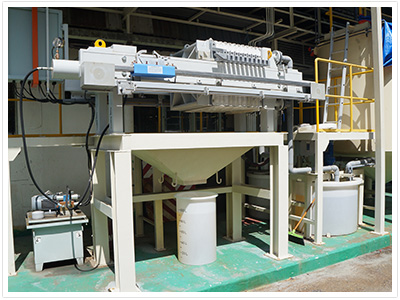 As a leading company of special process, We endeavor to Protect Environment and prevent pollution by installing advanced equipment.
"Closed recycle waste water system" AAM is the first company in Malaysia which installed the closed system to recycle the waste water.
"Polluted air cleaning system" Polluted air will be collected and go through the water filter to discharge as a clean air.